Start planning your trip to Congress 2013!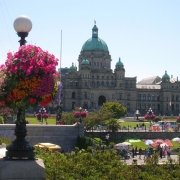 The Canadian Federation for the Humanities and Social Sciences has gathered essential information and resources to help you plan your trip to Congress 2013 in Victoria, British Columbia.
Here you will find information about special promotions for Congress 2013 attendees for restaurants and tours, as well as information on transportation options, accommodations, accessibility, maps and amenities available on campus and in downtown Victoria.
Useful links:
Tourism Victoria
Tourism Victoria Vacation Guide
Photo by Robert Forbes, courtesy of Tourism Victoria.