Congress-Inspired Development
Tuesday, July 29, 2020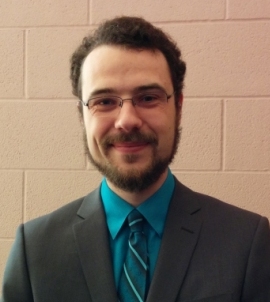 Daniel Heidt, Co-Founder, Waterloo Innovations
The 2014 Congress of the Humanities and Social Sciences was a terrific opportunity for start-up companies, like Waterloo Innovations, to showcase their products. Most academics at Congress were unfamiliar with our product, Confero. For readers who may have missed our booth, Confero uses QR codes to automate the process of organizing hundreds or thousands of research photographs into neat file directories and multi-page pdfs. For $25 it can reduce hours of manually sorting research photographs into minutes of keyboard time.
Congress provided Waterloo Innovations with an unparalleled opportunity to solicit feedback from academics, and we are currently in the process of integrating these comments into Confero 2.0. New features will include a single-window interface, menu driven commands, and the ability to choose whether to output organized jpegs or pdfs. We are also working on a way for users to split large batches of images from previous research trips into smaller groups without manually separating the groups with QR code jpegs.
To learn more about Confero follow @WaterlooInnov on Twitter, or visit www.facebook.com/waterlooinnovations or http://waterlooinnovations.com.
Daniel Heidt, PhD is a co-founder of Waterloo Innovations and is also a SSHRC postdoctoral fellow at the Frost Centre for Canadian Studies and Indigenous Studies at Trent University.