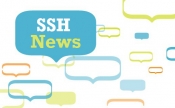 Open Access and ASPP draft policy consultations
It is not too late to submit your feedback on the Federation's draft policy regarding Open Access in our Awards for Scholarly Publications Program (ASPP). More information on the policy and how you can submit your feedback can be found on the ASPP consultation page.
Why Stephen Harper hates sociology: an opinion
In an interesting opinion piece...